Toyota Wheel Alignment Service in Akron, Serving Cuyahoga Falls, Tallmadge, Kent, and Fairlawn, OH
If so, you are experiencing the telltale warning signs of bad wheel alignment that ultimately lead to rapid tread wear and unsafe driving. Toyota owners visit us for certified Toyota wheel alignment quality with service completed by certified technicians and a state-of-the-art wheel aligner for precise wheel angles to factory specifications. Continue reading about wheel alignment, why it's essential maintenance, and schedule your next wheel alignment service today at Ken Ganley Toyota Akron. Toyota models with all-wheel drive (AWD), such as the RAV4, and Highlander receive a four-wheel alignment service.
Certified Alignment Services:
Two-Wheel Alignment - Also known as a front-end alignment, two-wheel alignment is generally performed on vehicles with a solid rear axle; it involves inspecting and adjusting the camber, toe, and caster angles on the front wheels.
Four-Wheel Alignment - Vehicles with independent or semi-independent rear suspensions will need to have the camber, toe, and caster angles inspected and adjusted on all four wheels; this is also called an all-wheel alignment.
Learn More
Wheel Alignment and Maintenance
Wheel alignment is concerned with how the wheel-tire assemblies are angled relative to the suspension. The camber, caster, and toe-in angles determine how the wheels are pointed and how the tires grip the road. When these angles are not at factory specifications, vehicles cannot track straight down the road, and tires wear rapidly.
Does My Toyota Need Two-Wheel or Four-Wheel Alignment Service?
Every vehicle needs wheel alignment service for the best results, but the service needed depends upon the Toyota model and drivetrain type. Toyota models with front-wheel drive (2WD), such as the Camry, and Corolla receive a two-wheel alignment service.
Schedule Service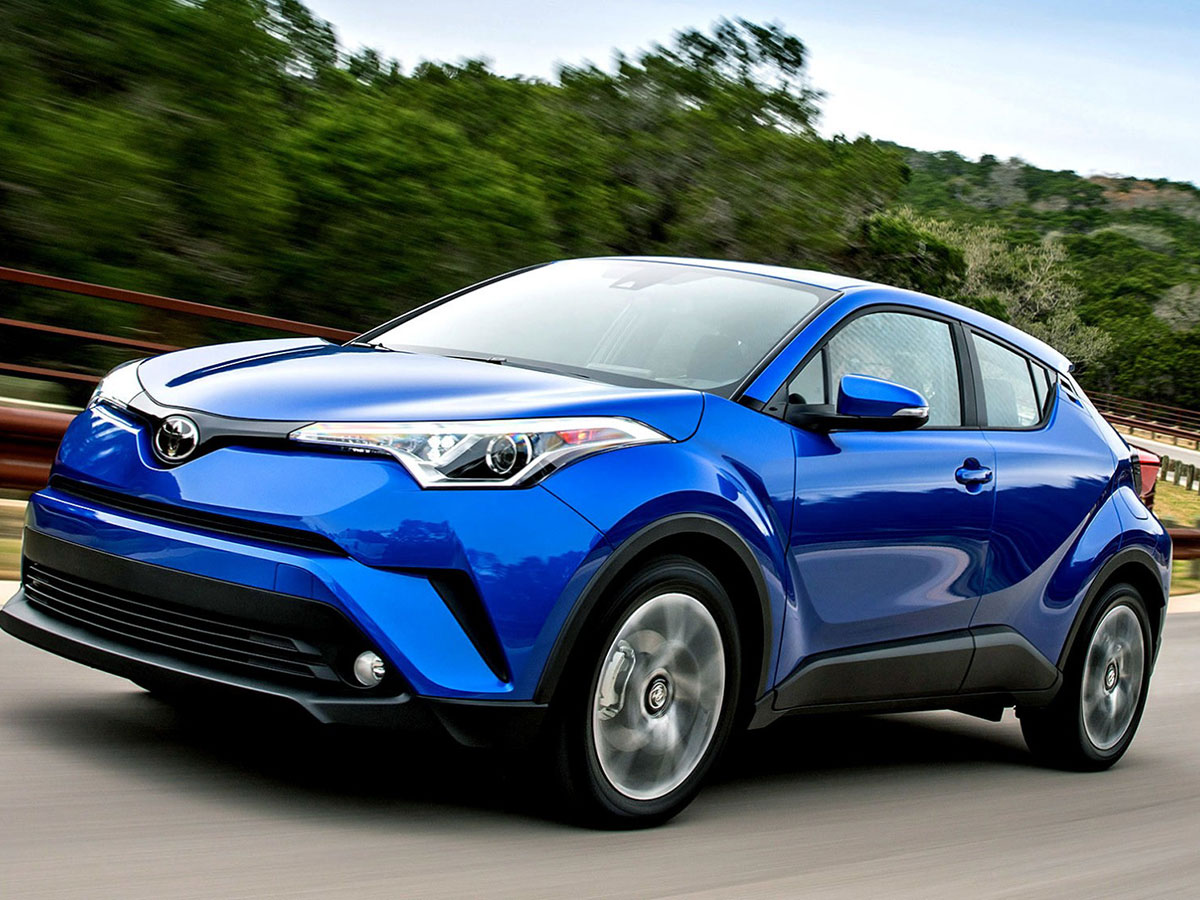 Certified Toyota Wheel Alignment Service Overview
Wheel alignment moves out of specifications due to hitting potholes, and maintenance is necessary to restore wheel angles to factory specifications. We complete wheel alignment services according to certified Toyota standards. A certified technician mounts your Toyota to the computerized wheel aligner that measures the camber, caster, and toe-in. Wheel angles are restored to specifications by adjusting the suspension components. Two-wheel alignment service includes measuring the front wheels' angles and adjusting the front suspension. Four-wheel alignment service includes measuring all four wheels' angles and adjusting the front and rear suspension.
Schedule Wheel Alignment Service at Ken Ganley Toyota Akron
We welcome you to contact us with questions about which wheel alignment service is needed for your Toyota model. Toyota owners can schedule wheel alignment services online or by phone. The online service scheduler is available 24/7 and completed within minutes by submitting pertinent appointment details. We publish monthly maintenance offers, commonly including wheel alignment service, reducing the cost of certified Toyota quality while generating unmatched value.
Complimentary Ken Ganley Toyota Akron Amenities
Keeping your Toyota in peak condition is a breeze with the high-quality maintenance and repairs we offer at Ken Ganley Toyota Akron. Your Toyota will receive exceptional service, and you can relax in our customer waiting area while you wait. Make your appointment online or by phone today, or use our Toyota Express Maintenance.
Complimentary Wi-Fi
Certified Technicians
State-of-the-Art Facility
Saturday Service Hours
Dealer Wallet
Service Marketing & Fixed Ops SEO by